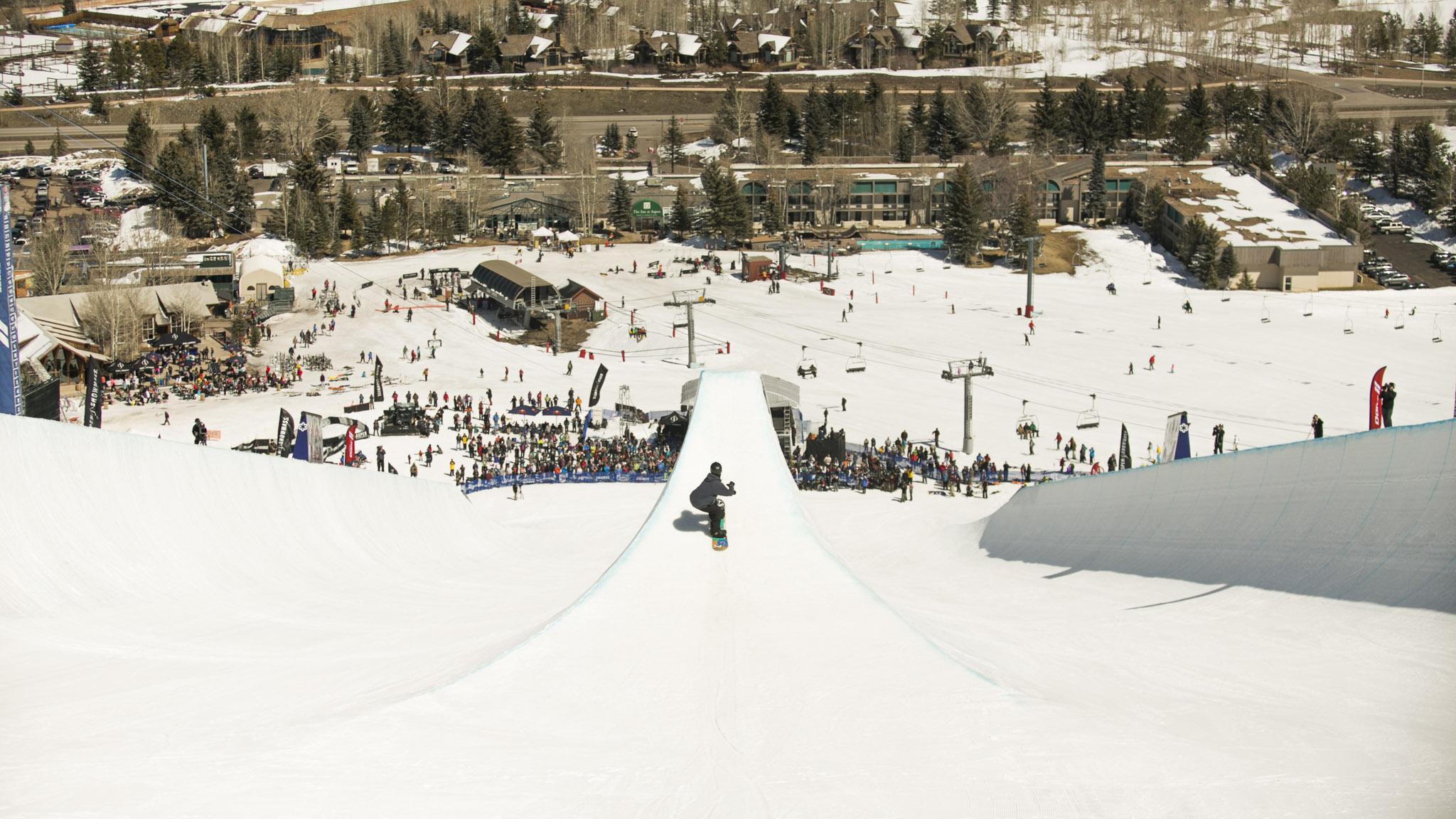 Red Bull debuted a new concept in halfpipe snowboarding this weekend in Aspen, Colo. By taking the existing superpipe at Buttermilk -- the same pipe that is used for the X Games -- and building an identical one next to it, Red Bull created a "double pipe." Invited riders spent the week figuring out how to make the transfer over the spine from one pipe to the other. Once they figured it out, it was game on.

Here 14-year-old Gabe Ferguson -- who, incidentally, was the first rider to figure out how to do a 360 transfer over the spine -- drops in.

Each superpipe in the Red Bull Double Pipe feature was more than 550 feet long, approximately 68 feet wide and 22 feet tall and had an approximately 4-foot wide spine located in between each pipe. Including the outside walls, the overall feature was 180 feet wide and more than 550 feet long, making it the largest halfpipe structure ever built to date.