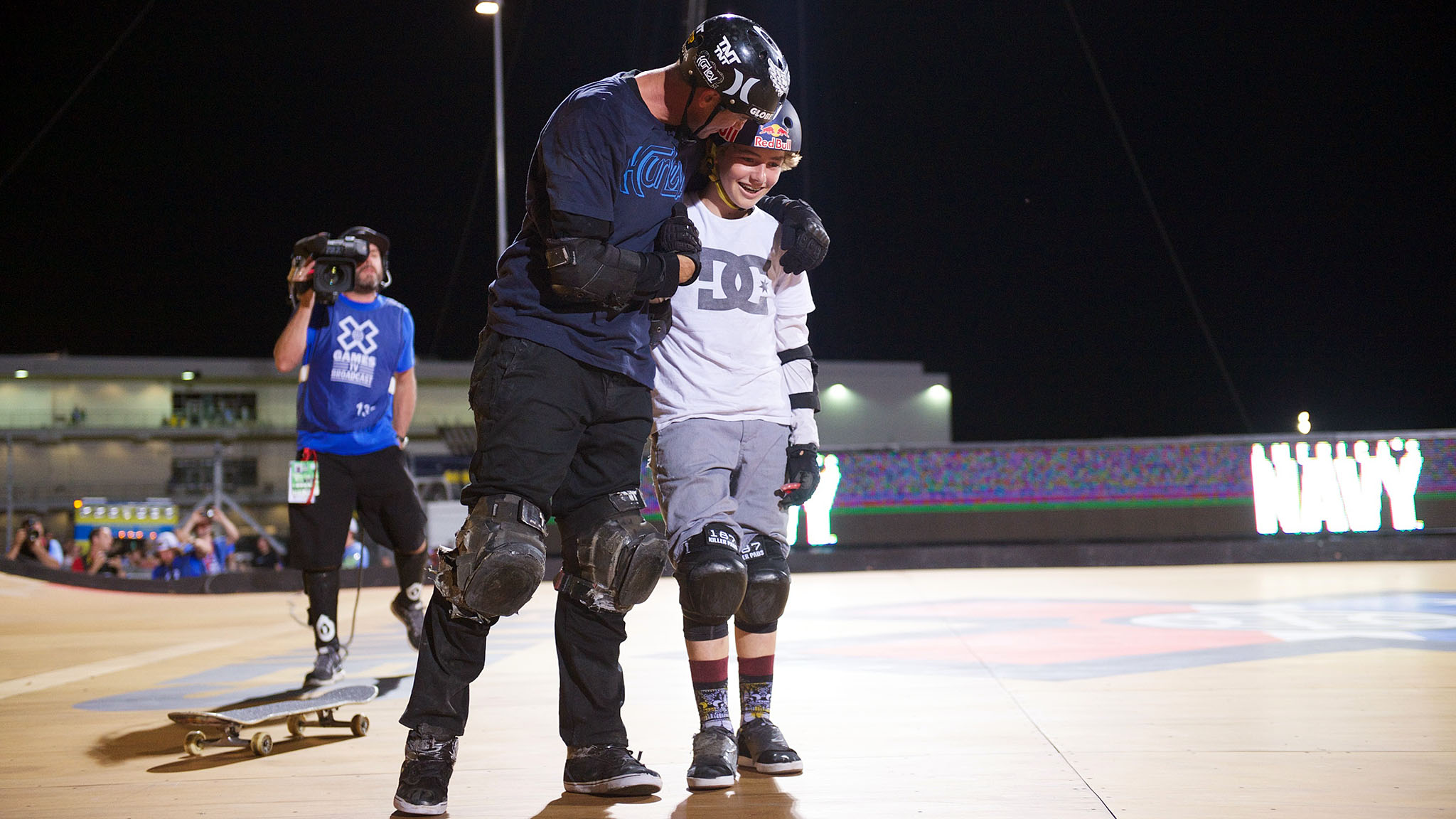 In the pro-level world of action sports there are many roads to the top. The lucky few catch the attention of established athletes who take it upon themselves to help coach, inspire, support and/or guide these young talents so they don't have to walk their roads alone. The act of giving back to the next generation is a beautiful thing, so we'd like to honor a few of the standout examples here in this gallery of mentor/mentee relationships in action sports, starting with Big Air pioneer Bob Burnquist (left).

In the months leading up to an X Games, most of the Skateboard Big Air competitors spend a significant amount of time training on Burnquist's private backyard MegaRamp. Many of the new generation of Big Air skateboarders, including Tom Schaar, pictured here (right), were taught how to skate it by Burnquist himself.

Asked whether he viewed the next generation as a threat to his Big Air reign, Burnquist says, "They're not a threat. I mean, come on, man. I've won every event, I've done it all. There's a time for everyone and a time for everything. If anything, they just push me to keep going."