Guest blogger time. When we started the Framed series, Brien Kielb hit me up to say that he wanted to write something on the world of handmade, custom BMX frames. I said go for it, and here we are. Brien hails from Albany, NY, manufactures his own stickers under the Stuck Pig Decals name and judging from his Facebook profile photo, isn't afraid of double-fisting. This is the first part of four interviews Brien's conducted with custom frame builders.

From the Fat House in Fort Wayne, to trade shows in Taiwan; it's clear to see that FBM has come a long way in 16 years. While they now offer a full line of complete bikes and parts, the one thing that hasn't changed since FBM jumped into the frame market in 1998 has been their insistence on building quality bikes made in the USA. After cycling through a few manufacturers, FBM brought their program in-house in the basement of East Coast Terminal skatepark and hired Dave Harrison to man the ship. The former Homeless welder not-so-coincidentally worked on early batches of the Angel of Death at Spooky Cycles, and his expertise has kept him behind the torch at FBM for the last decade. Backed by John Corts and Joby Springsteen, the machine shop handles frames and forks for FBM, The Take and Credence, along with the occasional veggie oil tank for friends and consumers. For 2009, FBM will be introducing custom frames to the fold, and I asked Dave about the process. -Brien Kielb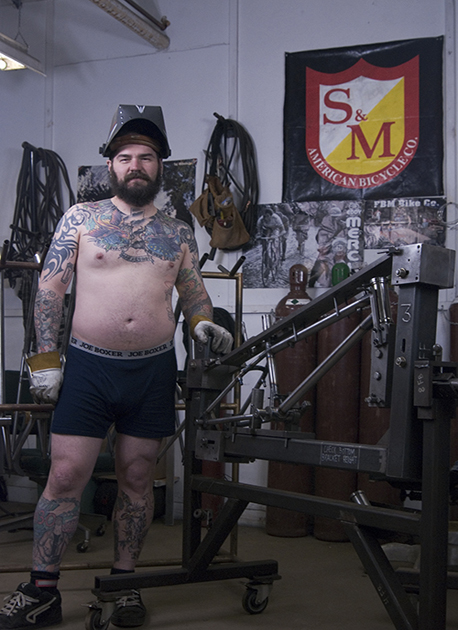 For years, FBM would make occasional frame tweaks for your average customer and team rider, and a few years back you offered a run of fully customized frames for a Stephen Murray benefit. Why now are you offering customs to the public?
Mainly because we can. There aren't too many people out there that build their own stuff, so for us it's easy. Also, with the over-saturated frame market, this can get us out there and offer people something special. People love being special.

What are some of the differences in producing a custom frame, as compared to a stock frame?
It all depends on what the customer wants. Some of them just want little tweaks, and some are asking for the world. Custom frames take longer to make due to making sure everything is what the customer wants.

What custom options do you offer to buyers? Do you offer any other custom parts? How does pricing differ?
Not sure exactly what we are going to be offering for custom bikes, but we are working on a nice spread sheet that the customer can go through and check what they want. We are also trying to work out what custom parts we can do, like maybe drops or tubing. The price of the bike will for sure depend on how much custom stuff that you are getting.

What's the timeline like for custom frame orders?
We are looking at a month for normal turn around time but it can depend on what is going on in the shop. When the order is put in we can let you know what time you are looking at for getting the best bike you have ever had.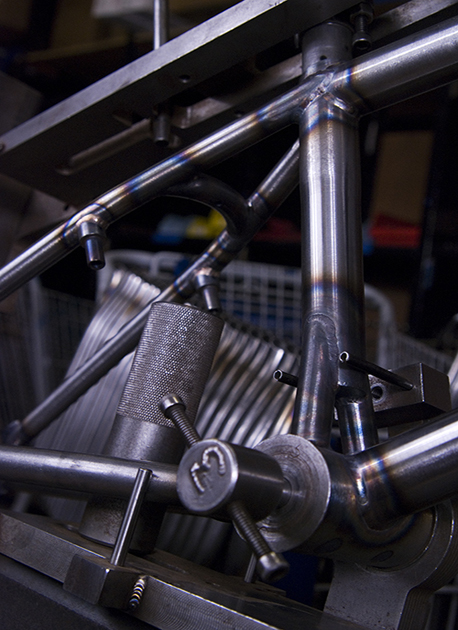 Are there any requests you can't handle? What's been your weirdest request?
Special CNC'd stuff like engraved head tubes, or some tapering of tubing and stuff, but I'm sure we can just about please anyone with their purchase. For weird stuff, maybe the pierced dropouts through the forks or laser engraving (the rider's) last name in the down tube. After building John Lee's new bike with a stove pipe on it, I don't think anyone can shock us but who knows.


In an ever-growing market of cookie-cutter frame designs, what type of rider do you feel custom frames appeal to?
I think anyone who wants something that's their own.

To create your own custom FBM frame, get in touch with Big Dave and the machine shop via the FBM site.