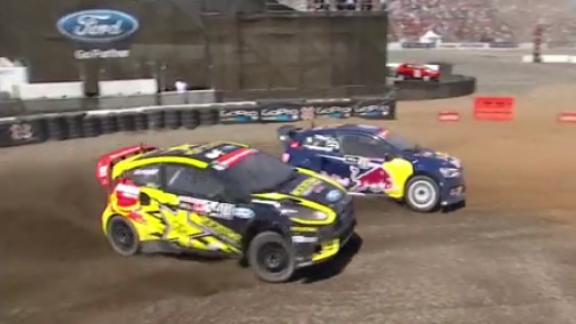 On Sunday, Toomas Heikkinen, Laia Sanz and Taddy Blazusiak won gold to conclude X Games' 11-year stint in Los Angeles
Toomas Heikkinen wins second of two Ford RallyCross races in Munich

Mattias Ekström and Timur Timerzyanov are new to GRC, but their experience should put them in the thick of the two X Games Munich RallyCross events.

After RallyCross was canceled at X Games Barcelona, Liam Doran wins Ford RallyCross No. 1 in Munich.