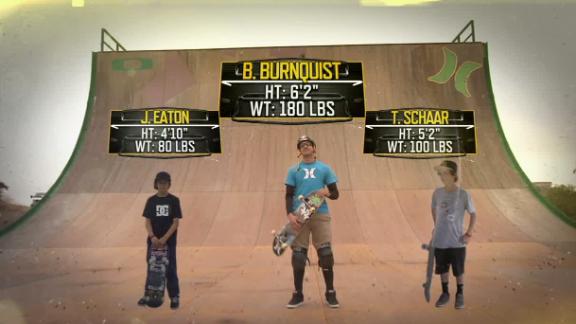 "Sport Science" examines how the size of an athlete can impact a skate's amplitude and angular velocity.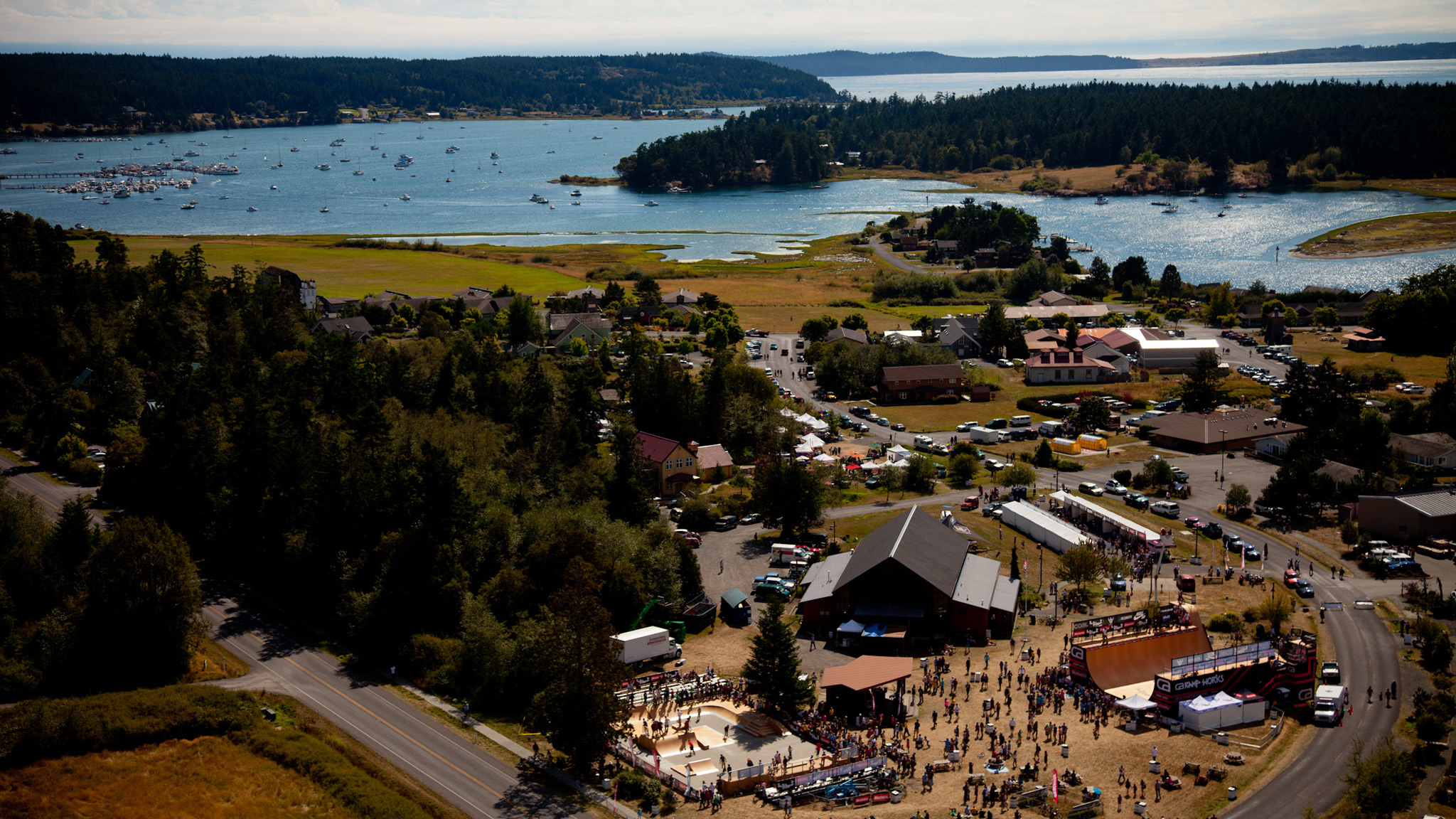 Skatelite, the premiere manufacturer of ramp surfaces, held The Retreat in the San Juan Islands with Bucky Lasek, P-Rod and Simon Tabron in front of a rocking crowd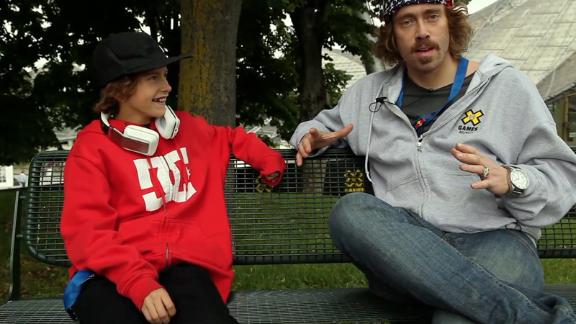 Comedian Dex Carrington takes a behind-the-scenes look at X Games Munich
Jagger Eaton discusses his first X Games appearance.

Jagger Eaton's second run in Skateboard Big Air Elims at X Games LA 2012.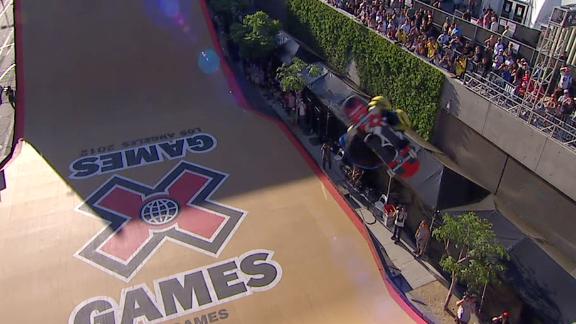 Jagger Eaton scores 82 in Skateboard Big Air Heat 1 at X Games LA 2012.