Since buying skateboard company DNA Distribution from snowboard giant Burton earlier this year, Street League creator and reality television star Rob Dyrdek is bringing a prominent action sports licensing company into the mix.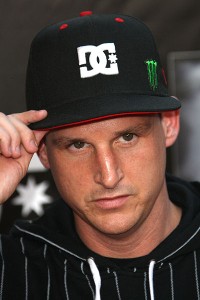 In an announcement late last month, Irvine, Calif.-based La Jolla Group -- which manages surf brands Rusty and O'Neill and moto brand Metal Mulisha -- will head up operations and business support for DNA. The agreement is part of a larger partnership between DNA and marketing firm Anthem Media Group.
With the goal of deepening its reach across a wider consumer audience, reportedly on tap is an expanded offering of skate apparel and accessories from DNA's trio of skate brands -- Habitat, Reflex, and Dyrdek's board sponsor for the past 20 years, Alien Workshop, a brand he helped create.
"This partnership merges great talent and great brands with a proven operator suited for the youth lifestyle market," said Toby Bost, a founding investor of Anthem Media Group and CEO of La Jolla Group. "By combining our expertise in design, manufacturing, marketing, operations and technology, this relationship creates a joint venture that is not only relevant but game-changing."
"It's a great opportunity to redefine DNA Distribution and develop our brands authentically," added Dyrdek.
With Alien as its cornerstone brand, DNA was launched in 1990 in Dayton, Ohio, by Chris Carter and Mike Hill. Burton purchased the company in 2008 and held it until earlier this year.
In the April announcement of Dyrdek's acquisition of DNA from Burton, Carter said, "We look forward for what's to come with Rob and DNA. Rob has shown his dedication for the past 20 years and we are excited to continue to build the brands."