Taylor Smith is a man of few words -- his skating does the talking. Late last year Smith was introduced as the newest amateur on Foundation Skateboards and has since been busy making a name for himself. Smith has a laid back style and an even more laid back approach to life. Let's check in with Taylor and see what he has been working on since the release of WTF!
ESPN.com: What's going on Taylor?
Smith: I'm chilling with my buddy Rowan Zorilla at the house in Carlsbad.
Did you get your drivers license yet?
Nah, I'm trying to get it. Just practicing with my Mom. I gotta get that soon, I've put it off for too long.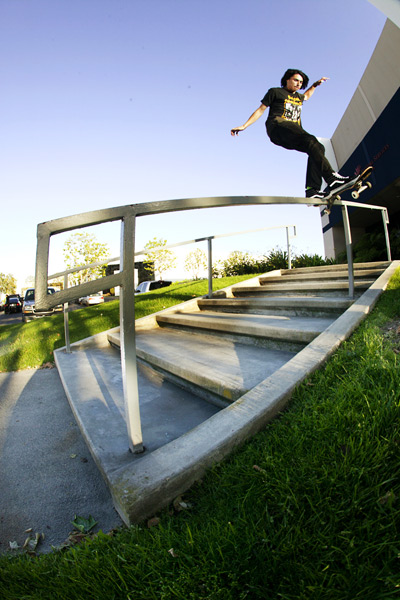 Did pops kick you out yet?
Yeah... nah nah not yet. I'm still in there.
How old are you now?
Eighteen... I had to think about that for a second but yeah I'm eighteen.
You grew up as a Vert baby -- do any of the vert guys recognize you from your air-baby days?
I haven't seen those dudes in a while. I would be surprised if they remember me.
Ha ha... Who your favorite vert dude that still skates.
Ah i don't got one. Who's still skates vert?
There are a ton of new vert kids out there. Have you ever done a 540?
Not a proper or legit one -- never did a seven.
You jumped the mega ramp when you were 11 or 12 years-old, right?
Yeah, jumped it. When I see the footage I don't think it's me. I don't feel like I jumped it.
What do you think of the new young kids landing 1080's and stuff?
It's crazy. I saw that stuff. Me and Rowan were watching that crazy stuff just the other day and tripping on it.
You been staying with Riley [Hawk] in Carlsbad, Calif.? Just all the homies got a house and I've been staying there. Just going back and forth from my moms house in Carlsbad and the homies house.
Any more complaints from Riley's neighbors?
Yeah, a bunch of a complaints. They just got evicted. It was so fun while it lasted. We are all still trying to get it in before we go.
Did you go visit your friend who fell off Riley's roof in the hospital?
Yeah, he's still chilling in there. He had to get pins in shit in there. He's chilling now though.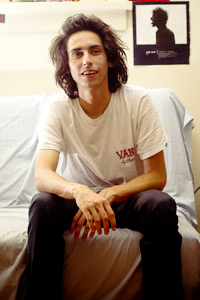 Did any of the neighbors visit him?
Oh nah, why would they. They hate us all. They were probably happy he fell off the roof. Our neighbors are lame.
What video projects are you working on right now?
My part for the Shep Dawgs video, "Volume 3," it's almost done -- can't wait!
How long have you been filming for "Volume 3?"
Since WTF! dropped last year I think. It's me, Rowan Zorilla, Kirby, Riley Hawk, Jacob, Max Fisher, Nick Pope, Tanner Cribbs and AJ Zavala.
I hear you got weak ankles, do you think you grew up to fast and you still got little kid/baby ankles?
Oh dude, I got baby ankles for sure. I roll my ankles all the time. It sucks. I need some therapy on those ankles to get them stronger.
Plans for 2012?
Just try to do something this year and get my license.