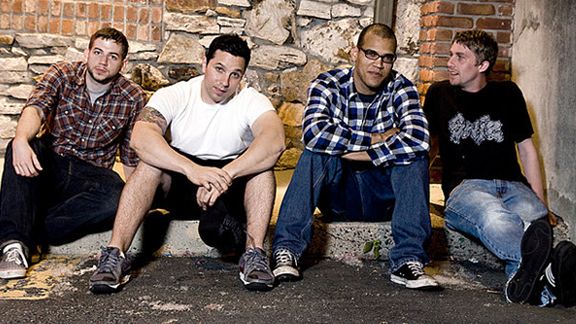 Admittedly, I'm a little late on this one. George Dossantos, legitimate North Jersey BMX street and ramp legend with a mountain of respectable video parts for brands such as Animal Bikes and under the "Don't Quit Your Day Job" name, has always pursued a love of music alongside his progressive and influential riding. (I'm pretty sure George was the first rider doing smiths to 180, if that's any indication of George's influence.)
A longtime fan of straight edge hardcore and melodic hardcore, George Dossantos balanced riding with record collecting and bass playing. Along the way, he played in a number of bands, including Words Away and Endgame, ultimately settling in with a group of musicians that would become The Wait.
The Wait started in 2010 (featuring three members of Endgame, including George) and pursued a melodic brand of hardcore not far from Texas is the Reason, Farside and Samiam, only more driving and with apparent North Jersey influences such as song names that include "Passaic River High" and mentions of diners where escapes were planned.
In April, The Wait dropped their first full-length album, dubbed "Systemic," and the digital version is now available online via Bandcamp for a donation price decided upon by the buyer. This means you could pay as little as a dollar for a full-length record from The Wait (when it's actually worth the price of a standard full-length album -- I paid $10 for it.) And for those with a record player, The Wait's label, Get Outta Town records, is also selling the vinyl version of "Systemic" for $10 via the label's site.