In early April, X Games BMX Park gold medalist Daniel Dhers parted ways with longtime bike sponsor KHE Bikes, leaving behind a line of three signature complete bikes under the "Maceto" name. Dhers' signature frame with KHE, also dubbed the "Maceto," was one of the lightest frames on the BMX market, weighing in at 3.88 lbs.
The split between Dhers and the brand was amicable. According to a statement from KHE, "We are really proud to have worked with Daniel over the last three years. Daniel is one of the best park riders in the world and a great friend of us."
Dhers' echoed the sentiment and thanked KHE for their dedication to him. From there though, somewhat surprisingly, nothing happened. With three X Games gold medals and one bronze medal under his belt, Daniel's accolades as a top BMX Park competitor speak for themselves. It's now been close to a month and a half, and earlier today, Dhers made a surprising announcement via Twitter and Instagram.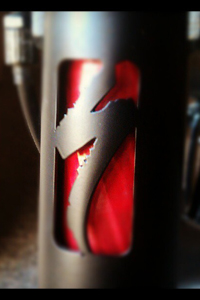 "The rumors are true, I am on Specialized," he said.
Following in the esteemed footsteps of T.J. Lavin, Kenan Harkin, Allan Cooke, Tom Stober, Josh Heino and Chad Kagy, Daniel Dhers has confirmed that he is now riding for Morgan Hill, Calif. brand Specialized. Aside from select U.S. amateur riders flowed Specialized product through bike shop programs, Dhers is the sole member of the team.
Specialized entered the BMX market in the mid '90s with the addition of Lavin to the team, and a seat tube-less frame dubbed the "Fat Boy." As the years progressed, Specialized's BMX program remained very tight knit, sponsoring one or two pros at a time. By the early '00s, the seat tube had returned to Specialized frames, and they eventually went on to produce some technologically advanced frames in recent years.
Dhers, who typically rides a frame with a shorter top tube (20.25"), will presumably be working on a custom frame for himself in the coming weeks. Dhers will also return to Los Angeles next month to defend his X Games 17 BMX Park gold medal.