The reality that Hollywood tries to portray on reality TV is so absurd and surreal that one can't help but wonder if the participants are all paid actors. Last year Slap Magazine created an episodic video component to their One In A Million contest, which previously allowed kids to win a chance to get sponsored by submitting their best skate photos and footage. The format was simple: pick a bunch of kids from across the country, bring them to The Bay Area, take them to skate spots, whoever skates the best wins. It wasn't rocket science, but it was executed flawlessly by former Slap editor, Mark Whiteley, and ace skate photo journalist, Joe Brook. The result gave us Zero Skateboard's newest Am, John Fitzgerald and introduced us to the very talented and very colorful, Forest Edwards. Without forcing the issue, drama ensued, mainly centered around Edwards, but it was by no means reality TV cat fighting.
That was last year. This year was an entirely different monster. Whiteley and Brook were gone, replaced by producer and former amateur skater, Alex Klein, with the hopes of targeting a larger audience by making an actual skate reality TV show. It was clear the focus was not simply on who was the best skateboarder from the onset, with the introduction of Survivor-like challenges and eliminations that sent Matt Militano, arguably the most talented contestant and the obvious victor, packing because he lost a high ollie challenge. From there, the challenges only got worse: fastest board gripper, long jumper, fastest pizza deliverer all got immunity. It's as if a premium was put on everything but the quality of the skater's footage. This fact took its toll on the skaters participating and eventually they just stopped playing along as seen in last week's episode. The final episode revealed that there would be no winner and everyone would be sent home. Poor production produced, "None in a million."
Klein should be commended for trying something new and different in skateboarding, but ultimately it was the wrong audience and the wrong brand name associated. High Speed Productions (makers of Thrasher, Slap and Juxtapoz) is one of the most respected and pure names in the business. Their audience knows that when the Thrasher or Slap name is attached, they can expect the raddest, no-nonsense skating. I think this years OIAM wasn't what Slap fans want or expect from the brand.
But trust me, someone will make a Next Top Skater and mainstream audiences will love it and shower it with praise while the hardcore kids shake their head in embarrassment.
This year's debacle was the first step in that direction while trying to keep one foot still planted in the streets. The next time we see a skate reality show, I fear it won't be as pretty and we'll look back on this season of OIAM and think, "Gee, I guess it wasn't so bad." To get an insider's view of what happened at the House of Vans in Brooklyn in this season's OIAM we got some quotes from some of the key players:
Rodney Torres, Judge/Pro Skater/Owner of Torro Skateboards
-- "I thought everyone skated really well and they were all really good and I wish we had picked a winner. I was just as shocked as the kids were when the producers made the call."
-- "I thought from seeing Matt Militano's footage and watching him skate that he had an advantage and was going to win. For him to get sent home on a high ollie challenge was pretty random. But it's what they signed up for and sometimes you got to do stuff you don't want to do. But next year I wouldn't have those challenges. I would have made it an open skate in New York and judge based off their skate footage."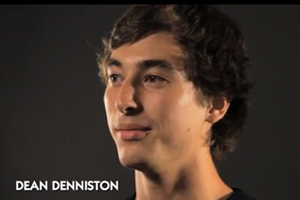 Dean Paul Denniston, Contestant
-- "It was so much fun and a great experience but the way they were doing it this time was lame. They were making it a scripted reality show kind of thing instead of pure skating. All the skaters just want to see skating and not challenges. The challenges were like mini golf. Mini golf is fun to play but sucks to watch."

-- "When Matt Militano got eliminated that's when everyone started getting bummed. We were all so stoked and Matt was everybody's favorite, I thought he was going to win and then he gets eliminated first on a high ollie. It was lame."

-- "It's not what we signed up for. We all thought it was going to be the same as last year, just skating, not eliminations and odd challenges. It was a lot different then we expected."

-- "Lurker Lou was the homie. It didn't seem like that when the cameras were on because they had him act like that but when they weren't filming he was really cool and hung out with us and was a lot of fun. He's not like how everyone thinks he is from how they made him act."

Lurker Lou, Judge/Owner of Iron Claw Skates
-- "I signed up thinking it was going to be like last year and had no idea about the eliminations. Even when he kicked Matt Militano off I was like, 'How about you bring him back in three days and we kick off another kid who sucked.' That kid didn't get a fair chance but Alex shut down every idea that anyone had. He had full reign and he just wanted to do his thing and it really didn't work out. He wanted to make Next Top Model."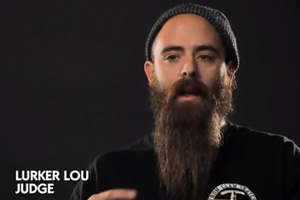 -- "Alex's whole objective was to make a reality show so that it could work on Fuel. I think it could work if it didn't get Slap involved and they tried to start a new show. But the way it went down this year I don't think anyone in skating is going to mess with a format like that. I don't think it worked because the people that are fans of Slap are not down for reality TV silliness. But I think it could work if they made it less corny and less of those stupid challenges that didn't really focus on skateboarding."
-- "A lot of people that know me know the way I acted on this show was nothing. People have really seen me speak my mind. I think I was pretty nice on the show. People just didn't like me because they never heard of me. Alex asked me to do a lot of that stuff like focus the kids' boards. Also what people don't realize is there were stacks and stacks of boards there for the kids to skate, so when I focused their board they just went and set up another. That show was produced looking for drama."
-- "The reality of the reality show was I was the only one hanging out with those kids every day. I chilled with them 'til 3 in the morning. They loved me. All the kids were mad cool with me."
-- "At first I was really bummed when no one won. I had no clue. They filmed that announcement in one take meanwhile every other day was take after take after take. I think that ruined the production, which they could've still done a good job with."
Steve Rodriguez, Judge/Owner of 5Boro SKateboards
-- "If you look at the people that wanted to ride for 5Boro and be something and do something and those that were very successful (like a Westgate, Dompierre, Suski, Peterson), they all had the same thing in common: no matter what they had to do, they did it. Whether they had to clean out a van or do the worst demo on the worst course in the middle of nowhere for five kids, they did it. Kids have to realize they have to work for stuff. And these kids signed up for this. It wasn't like they were forced to do One In A Million.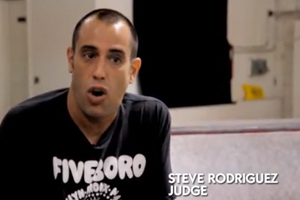 -- "I did like that they tried to do some different things with the challenges and I thought some of them were valuable lessons but other things I thought there was no value for the audience. But you have to take risks because if it was a success, then maybe it would be on MTV next year and everyone is cashing in. But if that's going to happen it can't be made for skateboarders. I see skaters as participants in it and skating being the subject but I don't see skaters being the audience. Skateboarders just want to see skating."
-- "I agreed with the ending because I felt the kids were there expecting stuff and I felt like no one there was willing to be that person that would do whatever it took. Yes, all the kids had talent but they didn't have everything it takes to be One In A Million. It's about drive and how hard you're going to work. The skating is only part of making it. I think it was really good because now people will know this is not the right way to do it if you're going to do it for this audience."
Alex Klein, The Producer
-- "Last year the bar was set so high, both with the skating and the personalities. Forrest Edwards was a phenomenal skater and his polarizing commentary kept everyone watching. I didn't anticipate getting another Forrest this year, so the challenge became: how do you keep a show about eleven unknown and potentially very normal dudes from getting boring? Daily eliminations are the favored choice for every other reality-style contest on the planet, so I decided to try it out for One in a Million. I couldn't have done the show again unless the audience broadened and grew. Hosting a show like OIAM is expensive -- flying out eleven guys for an all-expense paid trip, hiring enough cameramen to cover it, editing the hundreds of hours of footage -- and that's not even taking into account the judges, guest pros and musicians who donated their time and worked for nothing. Last year and this year the show actually lost money. That's not a viable business model. The show has to at least break even for it to continue, and for this to happen the audience has to grow. Getting 80,000 views is nice but it's nowhere near enough to convince advertisers to give you enough money to keep the show alive."
-- "That said we never took the reality format seriously. The board breaking was a joke, a parody of the reality-tv show where a trap door opens under the contestant. The last thing we expected was for people to actually get angry about it. At the start of the week I repeated this probably two dozen times, reminding all the contestants that we were putting on a big dumb show. The point was to have fun and hopefully create something people would want to watch."
-- "For the contestants, was it annoying dealing with eliminations and challenges? Sure. But that's the trade off. You get a free trip to New York City, a bunch of product, the chance to skate for eight hours a day, meet top pros, make connections and get huge exposure. In return, your job is to have fun and be cool with the crew documenting it."
-- "If there had been a constructive conversation it would have been helpful but instead it was just this weird passive aggressive black cloud. I realized the vibe had soured big time. Basically everyone refused to be on camera. There was basically no way to finish filming the show. Everyone just completely stopped participating. At that point I pretty much decided to end the show in NYC as opposed to flying three guys out west for the finals."
-- "I'd do everything and nothing differently. Ultimately I don't know that there's enough of an audience to support a comprehensive documentary-style contest about skateboarders. Last year it wasn't popular enough to make it financially viable so I experimented with a new format. Those proved wildly unpopular. I don't know where you go from here. I don't expect to be involved, but I hope OIAM does happen again. Both Slap and Mountain Dew have always been really supportive of emerging skaters, and I think that's good for the future of skateboarding. I always thought a Barcelona version with each skater from a different country would be cool."