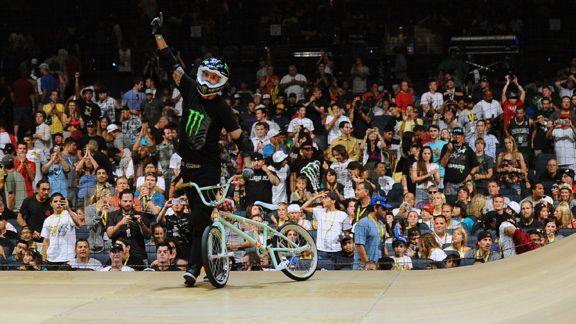 We've caught a little March Madness of our own and created ESPN.com's Action Sports Star bracket to let you choose the current top action sports star in the world by voting in a series of matchups.
Fifth-seeded Jamie Bestwick defeated fellow BMX star Garrett Reynolds in the first-round to earn the right to face multi-sport star and No. 4 seed Travis Pastrana in the second round.
Click on the above links to see all the matchups and cast your votes before Sunday, when voting closes and the Final Four will be revealed.