It is sad and scary times in the world of the skateboard industry. The economy has wrecked havoc on every sort of brand, but it seems that no one has taken as hard of a hit as endemic, core sneaker companies. And the economy is only partly to blame for their downfall. Over the past five short years, mainstream track & field, soccer and basketball footwear manufacturers have gone from fighting for a slice of the skate shoe market to telling core brands there isn't enough pie to go around and to get out. It didn't help that core brands shifted away from their successful business models to mimic the mega-corporations with "limited" designs and goofy colorways -- some going so far as to headhunt and hire mainstream upper management that knew little, if anything about skateboarding.
Now as skateboarders tighten their wallets in the face of recession, many of our core brands are downsizing or even hanging up the 'Gone Fishing' sign. eS Footwear, a longstanding heritage brand from Sole Technology, will cease operations next month. Podium's DVS recently downsized their entire skate program. Belt tightening is happening in nearly every core company.
Ipath, a once viable core brand that has been sold to numerous mainstream footwear companies over the past five years such as Timberland and New Balance, in early December, gave the majority of their riders the gift of a pink slip in their stocking. They were all let go without much of an explanation other than that they were no longer affordable.
Others that were not released quit in a sign of solidarity. One such skater is the young, up and coming Enjoi Skateboards Am, Ryan Lay. He broke out with all the homies. Luckily for him, he's since found a flow spot on Lakai. But some of his teammates have not been so lucky. As I predicted, there will be more shoe brands making cuts or calling it quits in 2012, causing a flood of pros to fight for very few roster spots remaining on teams. Things are about to get really weird in the crazy "big business" of skateboarding.
I decided to call Ryan Lay and see if he could shed some light on what went down with IPath.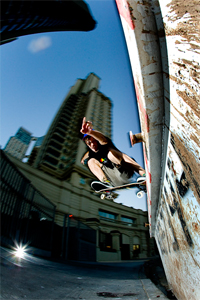 ESPN.com: Do you currently have a shoe sponsor, Ryan?
Ryan Lay: Yes, I do. Lakai Footwear. I'm getting shoes from them right now. Flow bro. Flow trash. My friend, Sam Newman, works there, he hooked it up. I've always been a fan of Lakai since I was a little kid so I figured I'd give it a shot.
What happened with IPath?
Basically, in late 2011 they informed us that they wouldn't be able to keep the whole team -- they wouldn't be able to afford it, so they kicked off half the team and fired [photographer] Matt Price. I think Ohio Dave [team manager] quit but he was pretty much forced out. Then three of us quit -- myself, Ben Raybourn and Jaws. Everyone else was let go except the few that are there now -- Steve Nesser, Matt Rodriguez, Kenny Reed and Fred Gall.
What made you quit?
I just felt like it was not worth it staying at a company that my friends weren't involved with anymore, especially Price and Dave. I kind of feel like IPath has been through this once before and they were having trouble surviving as it was. To go through it again, I just didn't feel like it was worth sticking around.
What were their reasons for letting go all those guys?
I honestly don't know. They said they couldn't afford it but they just put two bikers and a surfer on the team. I just saw the catalog last week.
Lame.
Uh-huh.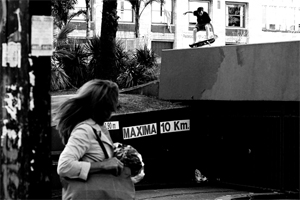 You were fortunate enough to pick up a shoe sponsor already, how about the rest of your buddies?
I think that Jaws has an offer and he's waiting on that. I don't know about Ben but I'm sure he'll be able to pick up something. I don't really know about the other guys. I haven't heard anything about Jack Sabback, Steve Durante, Danny Dicola or the others.
How were you all informed?
We all got a phone call at the same time, on the same day. That day we all were talking about what we should do and what would be the best decision. It pretty much happened over the phone with all of us.
I thought there was some weirdness with that "The Others Ones" video as well.
Well, yeah. We finished that video last summer and they didn't want to put it out because they said they couldn't afford it. So we paid for it ourselves. Dave paid for most of it and then we all threw in $100 each. It was the IPath filmer that quit last summer, Thad Croskey -- it was basically his independent video.
But they're a major footwear brand and that would've been a promotional tool for their brand. What couldn't they afford that your few hundred dollars could?
I don't know, I really don't understand. Especially since we came up with the money and it wasn't really that much money. I think that they thought they were going to let people go and it was going to be a bad look. I'm not sure. But everyone is in it except Nesser's part was used for a Familia edit.
What do you see the future of IPath being?
I don't know. I know they want it to be a lifestyle brand, that's what they told me. I saw the new catalog and the shoes look alright. They cut all their skate ads so I know they're not trying to go in the direction of skate. They're just going for a lifestyle brand.
Do you think they'll make it as a lifestyle brand?
I don't know. No comment.