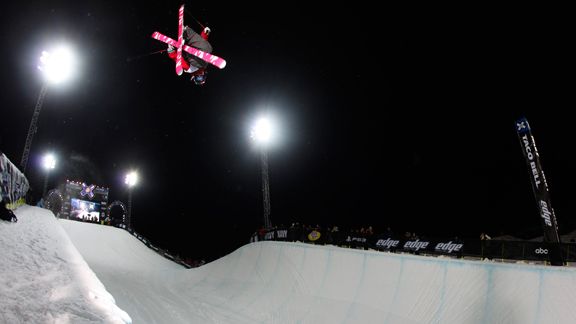 This Thursday night, during Winter X Games 2012 in Aspen, Colo., ESPN will honor late freeskiing pioneer Sarah Burke with a live tribute during the 9 p.m. ET telecast. There will also be an on-site tribute with a number of the Winter X Games athletes.
Burke passed away tragically on Jan. 19 after she succumbed to injuries suffered in a training accident nine days earlier in the halfpipe at Utah's Park City Mountain Resort. She was 29.
A six-time Winter X Games champion, Burke was set to defend her gold medal this week in Aspen in the Women's Ski SuperPipe finals, which take place on Saturday. Burke will be sorely missed during that event and beyond. "[Sarah] has been such an inspiration to so many including myself," said Ski Slopestyle competitor Keri Herman. Added Swiss skier Mirjam Jaeger, "[Sarah's] positive attitude, her smiles, her kindness and her extraordinary skiing will be missed, but never forgotten."
A fund set up to help cover Burke's hospital expenses has raised over $287,000, more than enough to cover her hospital bills.