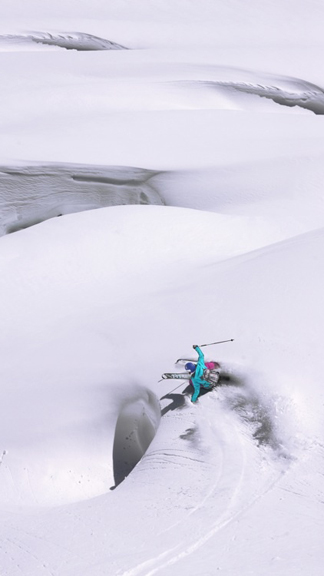 The typical path of a pro skier: Start out doing competitions until you establish yourself, then quit competing to focus on filming. Norway's Ane Enderud appears to be following that same trajectory. The 2009 and 2010 Freeride World Tour women's ski champion has decided not to compete on the FWT this winter. Instead, she will turn her attention to film projects.
Nicolas Hale-Woods, the founder and director of the FWT, said, "It is of course a real pity for us not to see her on the tour, but we wish her great success in filming and welcome her back for 2012." Enderud will film in Alaska for the first time, northern Norway, and other locations in Europe with Aestivation, PVS, and Chaoz. We spoke to Enderud about her decision.
ESPN Freeskiing: Why did you decide to shift your focus from the FWT to film projects?
Ane Enderud: Mainly because I really want to film. I have had a lot of fun and learned a lot the last three years with the competitions. I got more secure in my riding and reached a goal two years now by winning the tour. I'm ready to see what I can produce on film. I haven't had the time the last few years to film much because of the comp focus and some injuries. I feel it's time to get some action on tape.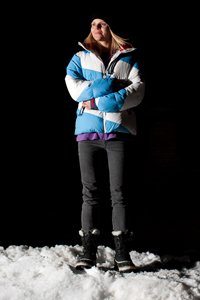 What are your goals with filming?
With filming I hope to have a lot of fun on my skis, ride new places with good snow, ski faster and bigger, and hopefully it will look good. With filming I can be more creative and express more of my riding. Hopefully people like what they see and get inspired -- especially girls -- to spend more time on their passions.
Was your decision influenced by the changes made to the women's FWT this year?
Yes, it influenced my decision, but I was already planning to have the main focus on filming [this season]. First I thought of combining filming with three or four events if possible and trying to win again. The changes, which came very late, made me really look into how much filming I could do. Looking at the new FWT schedule for women made me realize there wasn't time for me to do both the way I want to. My motivation for filming is huge and with the unfortunate changes for the women I didn't have the same drive to spend so much time away from shooting this season.
What do you think of these changes? Will they help women's big-mountain skiing progress?
The way it is right now, I don't believe it's for the better. I hope we can work on finding a better solution for the upcoming years. But the main part for women's progress is that we all still push our limits whether it's in a comp run or in the movies. The level is higher and wider than before so we need to follow this track and keep up the good work.
You won the World Heli Challenge in New Zealand in August, which earned you entry into the World Extreme Skiing Championship in Alaska this year. Will you compete in those events?
I will compete in the [WESC] and hopefully in the World Heli Challenge too. It's a very different concept than the [Freeride World] tour. I haven't made any decision about a possible return to the Freeride World Tour yet. First I want to focus on this winter and then I'll look into it.