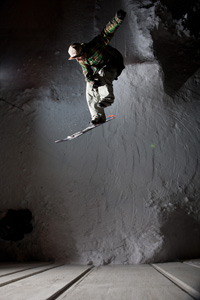 Since the video entries for the Real Snow contest are finally dropping, we thought it would be a good idea to check in with Chris "Gunny" Gunnarson, a longtime sport organizer for snowboarding at X and President of Snow Park Technologies (the go-to builders for terrain parks from Winter X to Bear Mountain) -- and most importantly, the man behind the scenes of Real Snow -- to find out more about the contest.
On what this event has the potential to do for Winter X ...
You open up any snowboard magazine and it seems like half the issue is devoted to urban riding. I think the inception of Real Snow proves once again that ESPN and the X Games are always looking toward finding the most progressive, dynamic and legitimate ways to showcase the sport. With the athletes behind this project, mainstream audiences will have their eyes opened to a whole other side of snowboarding. They'll be blown away by the creativity and sheer talent that these guys have.
On the place of the video contest in the competitive landscape ...
The timing is great for Real Snow. Street rail video parts aren't new to the sport, but having a competition that rewards the best video part on this level is new. Core film crew projects that once relied on annual DVD sales are being decimated by piracy and an insane amount of saturation (mostly crap), all of which threatens to squash this side of snowboarding. I hope it moves people to go buy the entire Mack Dawg Productions catalog and see where this kind of snowboarding really started.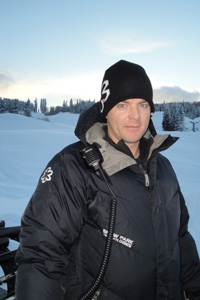 On how the riders were chosen ...
We had a secret committee that all come to the table with their own list of riders. Then we voted. It was tougher than people might think. There are so many gnarly street guys out there that could or should be invited. At the end of the day we had to decide on who could truly be depended on to deliver solid video parts given all of the timeframes and deliverables we are asking.
On rider feedback thus far ...
Every one of them was stoked. From the first conversation when we invited each rider and explained the concept, most of them immediately went to work on planning their part, who their filmer/editor combo would be, where they would go to film. It's been cool to see such a positive reaction to a first-time project. I think Real Street this past summer had a lot to do with that and kind of paved the way for Real Snow to be readily accepted and legit.
On whose part he's most hyped about ...
All of them! There are only eight guys in this and there are about 30 snowboarders whose video parts get me hyped every year, but all the Real Snow athletes seem in it to win it.