The Meeting, an annual event since 2005, is a gathering of the winter sports industry to converse, share ideas and screen the latest ski and snowboard films. I arrived on Thursday night to a fireworks show and a moonlight gondola ride to the top of Aspen mountain to watch TGR's "Light the Wick" at the Sundeck. Athletes, longtime industry insiders and fans all mingled together, and that's one of the main draws of festivals like these. A bonfire closed the evening on a mellow note.
The next morning, the activities board in the hotel lobby looked like a dream day for the Griswalds on vacation: gondola rides, hiking, biking, motocross action on a custom course. All that was followed up by a panel discussion on social marketing. I took the morning to meet with Deric Gunshor, senior manager of event marketing at Aspen/Snowmass and by all accounts the brainchild of The Meeting.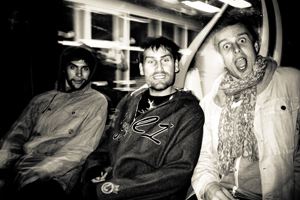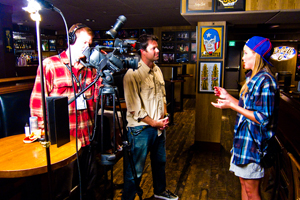 "The reason The Meeting was created was because we identified a lot of excitement and anticipation for the upcoming season but no event to harness that energy," Gunshor told me. "We feel like the release of snow films is the perfect anchor for the event because we are able to have the producers, editors, athletes, sponsors and media interact with each other as well as the locals in a meaningful way."
The weekend continued with screenings of some of this year's finest snow films: "The Way I See It," "Say My Name," "Eye Trip" and "Revolver." Films rotated between Aspen's Wheeler Opera House, a more traditional theater, and Belly Up, a downstairs bar with more of a party feel. TGR co-founder Todd Jones made it his personal mission to high five everyone in attendance. He probably won the award for most stoked individual of the weekend, followed closely by Wiley Miller.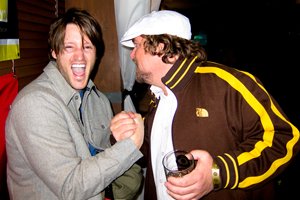 To top it off, Bone Thugs-N-Harmony closed the night on Saturday with a rousing set. It included all their hits from the late nineties with a few amazing covers. Level 1 cinematographer Kyle Decker managed to have Bizzy Bone sign his driver's license and X Games skier Keri Herman made her way onto the RV and is officially a "Bone Thug lil' sista for life!"
Gunshor says that it's the fun, productive and celebratory nature of the event that keeps viewers and filmmakers coming back year after year. "We're now in a position with more film submissions than we can screen each year," Gunshor said. "It's very tough for us to choose projects each year so after getting all the submissions we evaluate each film individually and as a group. The goal is to bring what we think the community wants to see as well as projects that we think will give us a well-rounded mix for the event."