After being dormant, FMX and Metal Mulisha OG Colin Morrison is back on the bike and he's picked up right where he left off. This past Saturday Perris Raceway in Perris, Calif., distance jumper Trigger Gumm and FMX OG Seth Enslow were set to go head-to-head to see who could huck the furthest at the first-ever Daredevil Rockfest put on by Trigger himself. But as fate would have it, neither those guys would be taking home the win. After deciding to ride the event for no pay, Colin Morrison showed up and set the bar by jumping 250-feet. Neither Trigger nor Seth had anything for Morrison.

[+] Enlarge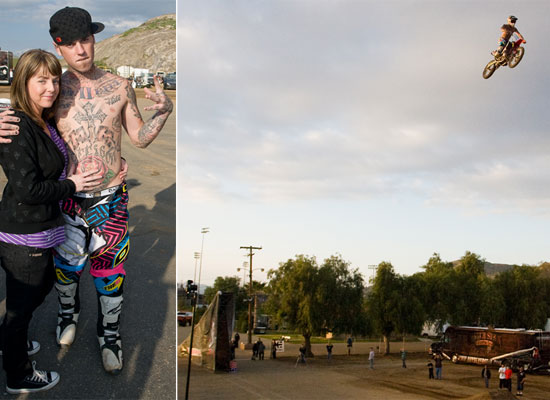 Rider: Colin Morrison | Photo: Todd Stewart | Location: Perris, Calif.

"It was sick, I had the jump so dialed. The ramp was huge, but I just felt really good off it and I had perfect control over my bike. I was just hucking it like it was a standard Supercross triple ... and I was doing it shirtless!" exclaimed Colin.

Well, it looks like the boy is back and by the sounds of things he doesn't plan on slowing down any time soon. Colin went on to say, "I was going to jump a fifth gear-pinned jump at Todd Potter's house today, but he slept in and so it screwed everything up." So do Maddo, Bird and Capes now have some solid competition they need to worry about? That just may be the case.