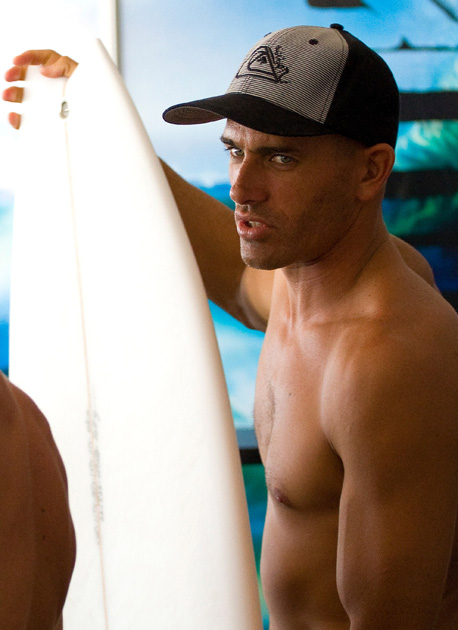 There was a very interesting little tidbit to surface yesterday over at Boardistan.com. In scouring the agenda for Quiksilver's next shareholders meeting, the discovered an item "To consider and vote upon a proposal to approve the grant of 3,000,000 shares of our restricted common stock to Kelly Slater as part of his sponsorship agreement."
As Boardistan Editors opined, having Kelly as a major shareholder only increases his motivation to see the company do well. Good point. Holding that much stock would certainly keep him from jumping ship, and perhaps be a reason to shoot for World Title number 10.
It should be noted that Quik's stock has struggled in recent years. 2010 marks 20 years of Slater's relationship with Quiksilver. He has done for Quik what Michael Jordan did for Nike, with a longer career. And all you kids who are sponsored by your local shop take note -- free wax and contest entry fees are nice, but this summer push the owner for profit-sharing.