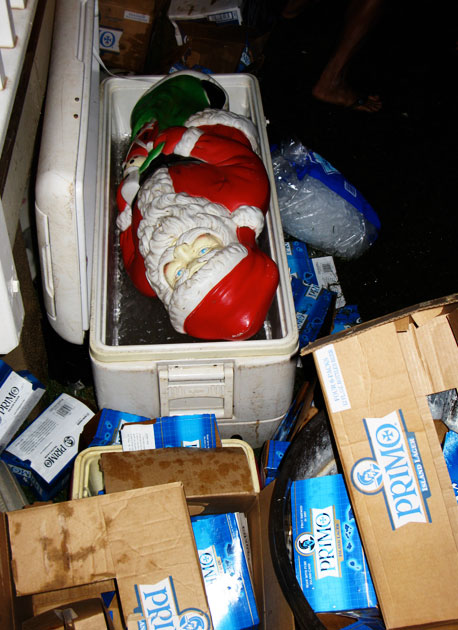 Well folks, the North Shore season is winding down quickly. After indulging in 72 hours of celebration, Mick Fanning's finally worn himself ragged. And then last night, oh man, last night.
There must have been five different parties going on up and down this little stretch of beach. They eventually all culminated in one large bash at the Oakley house, where a reggae band kept the mood mellow, and cases of Primo kept the guests hydrated. Hawaii legend Reno Abellira cut loose on the drums for awhile, while Occy jumped on the mic. There was other chaos going on that's not exactly fit to print, but you get the idea.
As you'll see in the following collection of party shots, the Oakley house was bumpin' ... or at least it was until the cops showed up and shut everything down. Needless to say, it's pretty quiet down there on the beach today.