I cannot lie. I've got a dirty mouth. And hanging around the 22-foot halfpipe at Copper Mountain this past week, shooting photos, talking to other photographers and sometimes just staring with mouth hanging open has been an experience worth cursing over. Just like the slopestyle game exploded with double-flipping tricks over the past couple of years, halfpipe skiing is now in full double-flip bloom.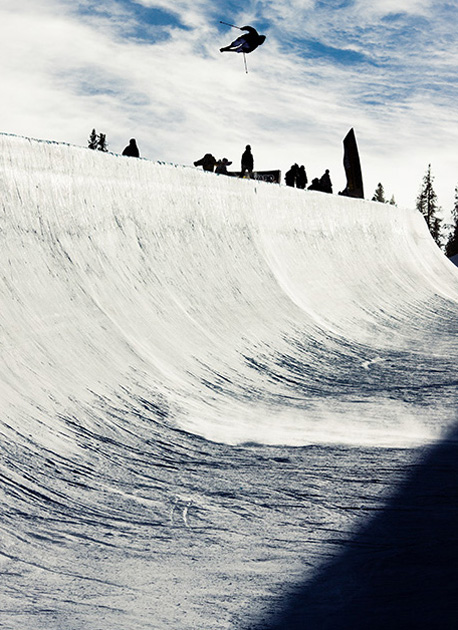 So discussions up and down the halfpipe—breaking down new tricks and inspired skiing—all too frequently just fades into four-letter exclamation.

For a photographer, actually, it's not the best time to be shooting. A lot of runs are just to get the feel of the pipe; many of the tricks are not grabbed; and basically every time I put my camera to my face I'm wondering if a new trick or less-accomplished shredder might be flying my way. But, I had to be there just to observe. And I will apologize for dropping f-bombs, s-bombs, holy s-bombs and other random exclamations of general disbelief at the rapid and important progression in halfpipe skiing that happened right in front of me.

Here's a list of some things that produced swearing: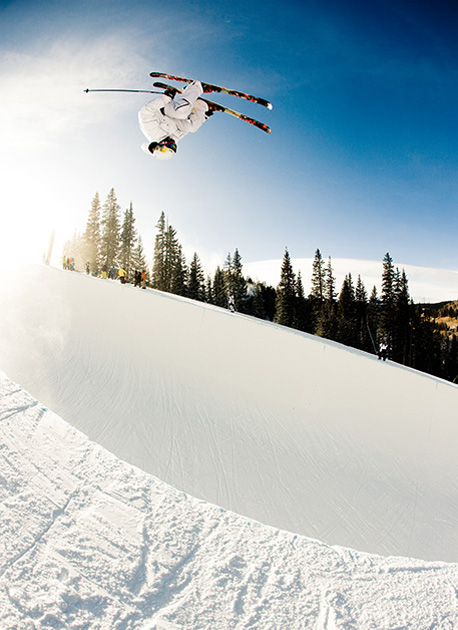 • Morning sessions with snowboarders training for their Olympic qualifying run.
• Simon Dumont's smooth combos including 900 to right 900 to double flip.
• Defending X Games champion Xavier Bertoni working on his technical combos and switch tricks.
• Kevin Rolland's huge Euro-styled dub 1260.
•The Canadian posse including Mike Riddle, Justin Dorey, Sarah Burke, Rosalind Groenewoud and coach Trennon Paynter.
• Jossi Wells and his blacked-out Southern Hemisphere gangster style.
• Peter Olenick, who started the skiing dub craze with his Whiskey flips, stomping his new double alley-oop flatspin 900.


Over the next few weeks, as peeps work to clean up, combo and grab their tricks, halfpipe skiing will jump into a new competition year and hopefully I'll learn to hold my tongue. And please, dear reader, don't swear when you watch the video of Olenick's new trick over at PeterOlenick.com or the quick edit put together by the Empire team,here.