One Reason Why The Search Rules
[+] Enlarge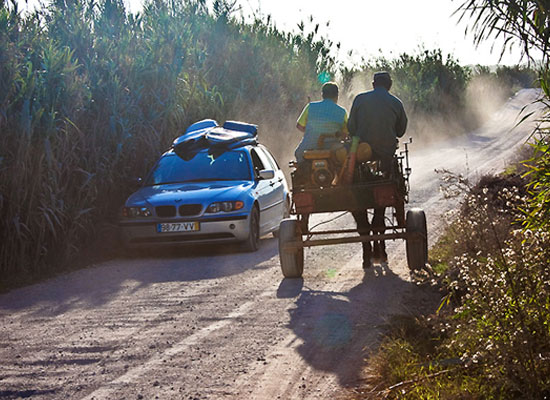 Caption: Old World Meets New | Photo: Joli | Location: Peniche, Portugal

Every year it's something different. It throws the competitors for a loop, gives the world a new surf spot to dream about, and most importantly, it always gets waves...always! It's the Rip Curl Search, and besides maybe the Pipe Masters, it's my favorite event on tour.
I had the good fortune of being on Reunion Island for the first Search event back in 2007, and things just continue to get better. Between scores in Mexico, Chile and Bali, it's hard to dispute that The Rip Curl Search isn't what the "Dream Tour" is supposed to be about. As the mantra goes, "The world's best surfers in the world's best waves."
But The Search is a little more than that. It's kind of what surfing tripping should be about: a chance for cultural exchange and an opportunity to sample various lifestyles and livelihoods. What could sum that up more than this Old-World-meet-New-World shot from Peniche, Portugal, by Peter "Joli" Wilson?
So, while the boys and girls of the ASP wait for the waves—which are certainly on their way—here's a little slice of the contrast that is The Search.