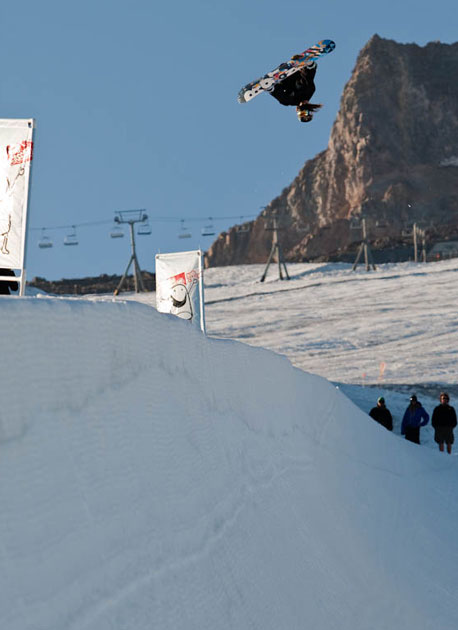 Shaun White
White is the easy selection for halfpipe frontrunner in Vancouver. He's the 2006 defending champion and four-time Winter X Games champ. (He'll have a chance to make that "five-time" two weeks before heading toVancouver.) Last season, White's armor looked penetrable, especially after dropping the Burton European Open for the second-straight year to
Kevin Pearce
, the hands-down crowd favorite in Aspen. But during several weeks spent training in his own private, secret halfpipe this past spring, White pocketed at least two never-done-before tricks he will begin debuting during the Grand Prix Olympic qualifiers this fall. Not to be outdone by White, Nike built Pearce his own private halfpipe as well in Mammoth Lakes, Ca, where he has also been secretly at work on some new moves.
Sure, Louie Vito is stomping double cork frontside 10s and Pearce, Danny Kass, Mason Aguirre and Scotty Lago all have legit shots at making the four-man roster. But if he stays healthy, White is a lock for the first spot on the 2010 team.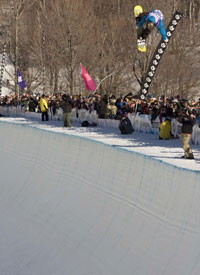 Kelly Clark
At the 2002 Games in Salt Lake City, Clark won the halfpipe gold medal in what was considered the event's coming-out party. (Halfpipe debuted in 1998, but grabbed little worldwide attention.) She is a two-time Winter X Games champ and took fourth at her second Olympics in 2006, where her teammates Hannah Teter and Gretchen Bleiler took gold and silver. Along with newcomer Ellery Hollingsworth, these are Clark's biggest competitors coming into 2010. Although she did not podium in Torino, Clark's run was considered one of the most progressive female performances in the sport's history. And she is only getting better with age (26) and competitive experience (10 years). Known for soaring higher out of the pipe than any woman in the sport, Clark had one of her best seasons ever last year, winning the 2008/09 Dew Tour overall championship, the TTR overall title, the Roxy Chicken Jam and the Burton European Open. She also took second at the Winter X Games and U.S. Open. Hey, nobody's perfect.
Nate Holland
Heading into Vancouver, Holland's is a name you should know. Although, chances are, you probably don't. The four-time defending Winter X Games champ in snowboardcross, Holland finished a disappointing 14th in Torino, where his sport made its debut and his teammate, Seth Wescott, became the international face of the sport by winning gold. But even Wescott's performance paled in comparison to the headlines teammate Lindsey Jacobellis grabbed with her silver-medal performance and fall-heard-round-the-world. The men's race was exciting. The women's was controversial. Both are cited as reasons the IOC turned to snowboardcross' ski sibling, skicross, as a means of attracting new young viewers in 2010. (Judged sports are out; finish lines are in.) If Holland can bring his Winter X mindset to Vancouver, a lot of folks will know his name.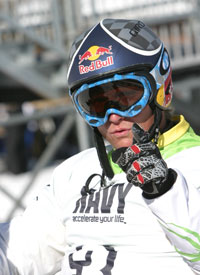 Daron Rahlves
Although his sport of skicross is making its Olympic debut in Vancouver, Rahlves is no stranger to Olympic competition. A member of the past three U.S. Olympic ski teams, Rahlves competed in downhill, super-G and giant slalom. After 13 years on the team, Rahlves retired from alpine skiing after the 2006 season. That year, he finished fourth in the World Cup standings, the best overall finish of his career. Considered the most successful male downhill skier in American history, Rahlves has one accolade missing from his list: an Olympic medal. That should change in Vancouver, where the 2008 Winter X Games gold medalist is the U.S. team's best hope for gold.
xgames.com