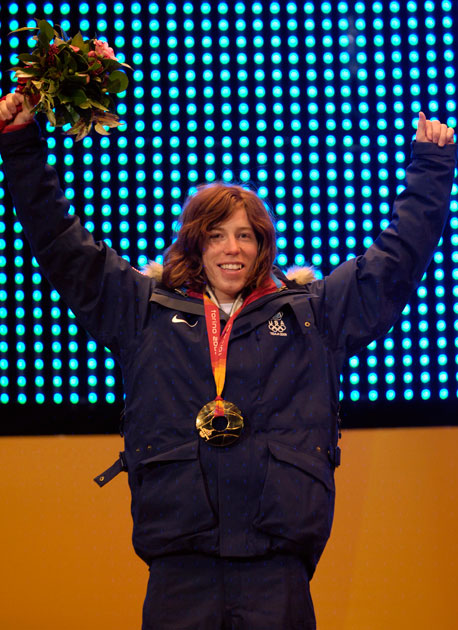 Next Wednesday, July 17, the U.S. Ski and Snowboard association is holding an Open House at its newly completed Center of Excellence in Park City, Utah. (Go! It's free! Park City is a fantastic place this time of year.)
During the next seven months, many of the U.S. team's best hopes for Olympic medals will train at this 85,000-square-foot playhouse in preparation for Vancouver. During that time, we'll deliver a twice-monthly look at the country's best snowboarders and freestyle skiers as they jockey for a spot on the U.S. team. But first, the Cliff's Notes version of what to watch for this winter.
Snowboard Halfpipe
The most exciting news about the next six months has less to do with the athletes than where they will compete. For the first time, all five Grand Prix halfpipe qualifers will take place in 22-foot Olympic-sized superpipes, the same size pipe the athletes will see in Vancouver. No East-Coast freeze fests on the schedule this year: Copper Mountain, Colo., Dec. 11-12; Mammoth Mountain, Calif., Jan 6-10 and Park City Mountain, Utah, Jan 22-23. The U.S. team will be announced in Park City, a week before the Winter X Games, during the Sundance Film Festival. Super low-key.
Who will be on that team? The men's spots are up for grabs. A few of them, anyway. After some late-season training in his own secret halfpipe, chances are good Shaun White has a few new, previously unimaginable, tricks up his Shaun-White-For-Target sleeves. Danny Kass seemed a longshot for a third-straight U.S. team. Then he won the 2009 U.S. Open in March and put himself right back in the discussion. Kevin Pearce is one of the only riders on the circuit to beat White head-to-head in the halfpipe and Mason Aguirre, Louie Vito, Elijah Teter, Steve Fisher, Scotty Lago and youngin' Greg Bretz are only a few names on a long list of riders with the ability to make the team. It's going to be a fun few months.
The women's contest is less of a free-for-all. Olympic gold medalist Kelly Clark had one of the best seasons of her life last year, and is in the best shape of her life. Count her in. Gretchen Bleiler missed making the 2002 Olympic team by a hair. Then she missed taking the 2006 gold by a similar margin. This year, she has one goal, and to do that, she needs to be in Vancouver. She'll do anything it takes to make sure she's there. Hannah Teter hasn't looked like the same rider who took the 2006 gold medal, but she's been plagued by knee injuries that shouldn't get in the way this season. She's also riding with a higher purpose, donating all of her winnings to her charity organization in Africa. If that's not a reason to win ... The young spoiler promises to be 17-year-old Ellery Hollingsworth, who has already landed a 1080 (she and Kelly Clark are the only women to have done so) and will very likely be the first woman to land it in competition.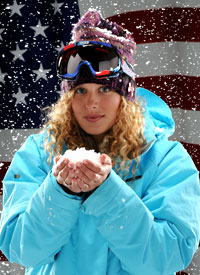 Snowboardcross
The biggest story in Snowboardcross will be one of the biggest stories of the Olympics: The Return of Lindsey Jacobellis. There's little doubt she won't cruise to gold this year, but stranger things have happened. (See: 2006.) Unfortunately for viewers, the only way Jacobellis will give viewers a good race is if the IOC decides to stick her in the men's event. If B-teamers Callan Chythlook-Sifsof, Marni Yamada or Brooke Shaw hope to land a spot on the U.S. team, they have a long six months of work ahead of them.
The men's roster is similarly similar to 2006. Gold medalist Seth Wescott and Nate Holland are still the men to beat, and Graham Watanabe, who snuck onto the 2006 team after Jayson Hale was injured is not racing like an alternate.
Snowboard PGS
The biggest news here: We will be covering it—hard boots, skinny boards and all. The Torino team of Michelle Gorgone and Tyler Jewel are still the riders to watch.
Skiercross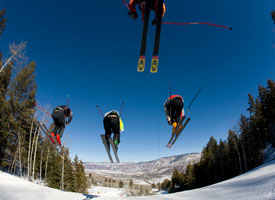 The newest sport on the 2010 lineup, skiercross has been an X Games staple for years. And its top U.S. competitors have been Olympic staples for almost as long. Many retired alpine skiers looked at skiercross (Skier X in the X Games) as a way to prolong their careers, never dreaming it would become an Olympic discipline. But as the IOC looks to youthanize the Olympics, it is looking to racing sports as a way to do just that. Better to let the clock decide a winner than a panel of international judges. (Anyone want another ice-skating scandal?) World Champion alpine skier and X Games skiercross gold medalist Daron Rahlves is the standout on the U.S. team and one to beat in Vancouver.
xgames.com