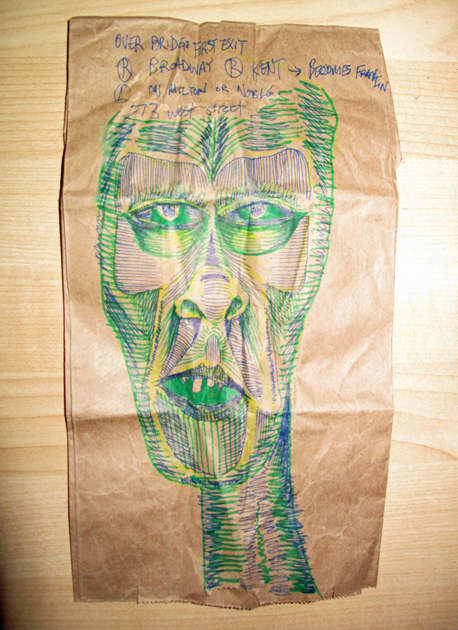 On my New York odyssey, I got to see the much-talked-about overlapping of skateboarding and art (yes, yes, I know, it's both). At the famous Autumn bowl, I found a brown lunch bag with the above drawing on it. It looks like someone's doodle of an alien. Then, someone leaned in and said that it's probably one of
Spanky's
drawings.
After shredding the bowl, we tried to make it to the 13th Anniversary 5Boro party, but we showed up too late and made it to the set-up of
Bobby Worrest's
shoe and clothing line release party, one day early.
Bobby
and his homies tagged the whole place up and bombed some pieces. To see more of their pieces, click read more.