Some of you hardcore moto-heads are probably paying too much attention to who's got a new backflip variation, or who won the first round of this year's Glen Helen outdoor national to notice that the NBA Playoff's are in full swing. To be honest, if I wasn't morphed to my couch sipping a beer and enjoying some Memorial Day BBQ this weekend, I wouldn't have even noticed it myself. It's almost sad how traditional American sports such as baseball and basketball don't really spark my interest these days.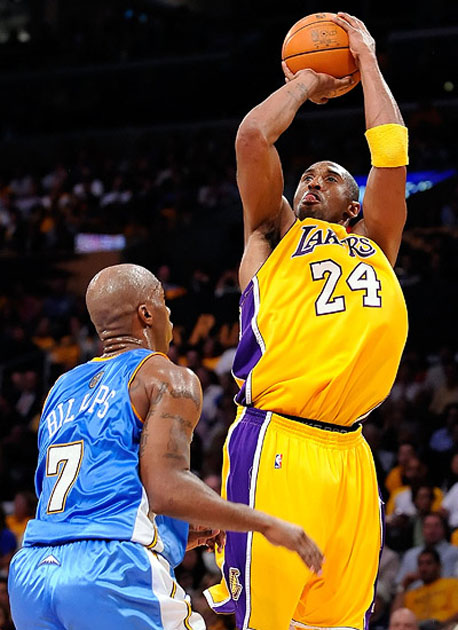 As I was devouring a juicy burger, my buddy clicked on the Lakers game and I suddenly gained more interest in the sport of basketball than I have had since grade school recess. Immediately, an interesting topic of conversation began to spark fury among the household. Before I get into this let me just say, I do have an immense amount of respect for Kobe Bryant and what he does — the dude is a gifted athlete. With this having been said, an argument arose amongst the moto people and the civilian stick and ball guests at our house.

Who trains harder, Kobe Bryant or James Stewart? Being a life long motocross rider, I'd have to put my money on James. I could be wrong, but I have been around this sport long enough to know what guys like James Stewart and Ricky Carmichael do on a daily basis to keep themselves in top shape to stay competitive. Stewart rides tons of miles on his road bike, rides multiple moto's a day, and spends hours in the gym nearly every single day.

Can someone who knows what top NBA players like Kobe do on a weekly basis please enlighten me? Just leave a few comments below so I can get a better understanding as to what these guys do to earn so many more millions of dollars than our top motocross, supercross and FMX athletes do.


xgames.com