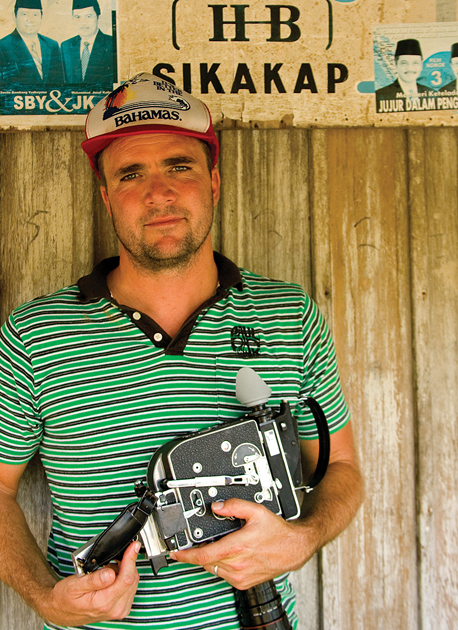 Do yourself a favor and go see Thomas Campbell's
The Present
.
There are three shows tonight in NYC at Anthology Film Archives. From there, the tour heads straight down to the Carolinas and Florida, before a second leg in California.
When was the last time you went to a surf flick premiere and the whole audience laughed out loud? I'm giving The Present "Feelgood Film of the Year."
I caught the screening this weekend at the Paramount in Asbury Park. It was beautiful outside and the inside was filled with so many good people, not to mention this was the perfect venue for not only the film, but the jazz show by the Mattson 2.
I'm not going to ruin this Super 16mm masterpiece by giving you a play by play. Expect a lot of electrifying Malloy action. I will say there are no long stretches of just shreddery. Instead, there are little pockets of cutting-edge surfing (Dane Reynolds backside carving 3 to a reverse and a killer comic routine with Rob Machado —come on!) mixed in to a great spectrum of waveriding styles.
The Inner Monkey contest was pure brilliance. It litterally set the whole place into hysterics.
And Campbell's films have an incredible range of surfers.
"Since my films aren't owned by a surf company, and I am not trying to sell any kind of products, I have the freedom to mix things up. Also, it's nice to surprise people with things they've never maybe seen before," Campbell said in an interview on the present site.
Of course, there's a lot of alaia surfing. Admittedly, those who start taking this trend too seriously are going to ruin the spirit of fun of these things, but for now it's still unreal to watch guys riding plywood. Rasta and Dan Malloy really have it wired.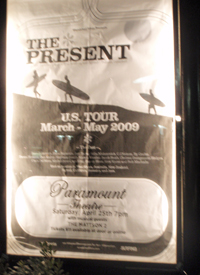 Great flick. Two thumbs up, or at least one thumb and a pinky.