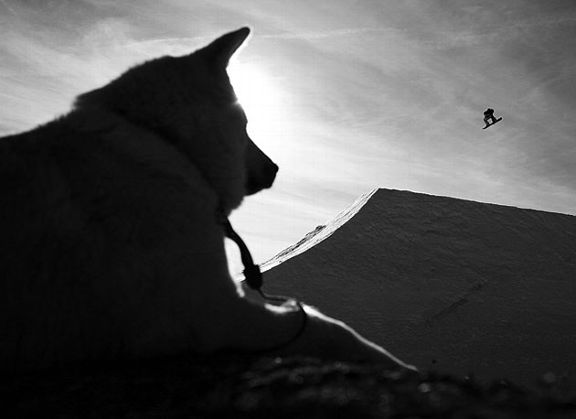 Meeting him, you would have no idea that fifteen-year-old Stale Sandbech is anointed snowboard royalty. As he told you about himself, with most stories revolving around his love for his friends and family, you would perhaps think he is a near perfect representation of the Norwegian social ideal: polite, soft spoken, and stylish. He doesn't drink or smoke or even aspire to, and he's never even tried the Norwegian delicacy, snus, for concerns about its addictiveness. The kid would not be out of place at the United Nations International School, working on a future of global diplomacy. What he won't tell you is that he is the next big thing in Norwegian snowboarding, part of a proud lineage that includes Andreas Wiig, Daniel Franck, and of course the King, Terje Haakonsen who has personally pegged Stale as the heir to the throne. He also won't tell you about his effortless style and how he threw down easily with dudes twice his size and notoriety at the Arctic Challenge this year. And no, he won't mention that he's sponsored by Etnies, Rome, ThirtyTwo, and Oakley, although he might tell you about Smartfish fish juice, only to say how good it is. To find all that out about Stale Sandbech, you've got to see him on the hill. ESPN Snowboarding spent some time with the reserved Norwegian ripper as his season started to wind down and found that although short of word, Stale Standbech is definitely not short of heart.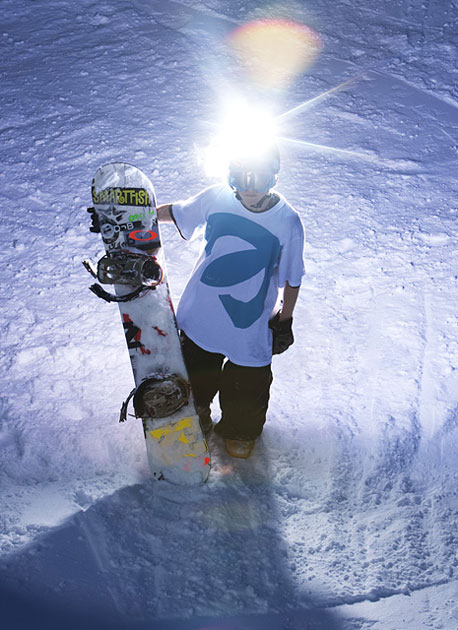 What are some of your favorite things that you did this year?
Before Christmas I went to Breckenridge to cruise around with the Norwegian National Team having fun and snowboarding. It was really cool. I'm on the youth national team.
How did you get onto the team?
I just rode snowboarding in Norway and got better and then got hooked up.
It can't be that easy.
It happens like this. In Norway you start to go to contests, so you ride around and start to get to know people, and I already knew some of the people through my brother so it was easier, but basically one day they asked me if I wanted to be on the team 'cause I guess they liked my riding and that's pretty much it.
What do they do for you when you are on the national team?
You can go on some travels for free, and at most of the hills in Norway you get free passes, it's really sick.
How did you end up on Rome?
Well I was on Santa Cruz but then I started talking to the Rome guys and I met up with them at Laax, at the European Open, and we just made a deal.
Does it mean anything in particular for you to be on Rome, a more grass roots Vermont company?

I want to go to the Olympics and to the X Games for sure but riding around snowboarding with friends all year is the most sick.
I like the brand, it's sick and all the people are nice. I just started so I don't know everything about them but so far it's been really good.
I interviewed Terje during Arctic Challenge and I asked him who he thought were going to be the next big riders to come out of Norway and he said your name. How does that make you feel?
Sick! It's just so sick to hear that from a legend, a Norwegian legend. He is that guy in Norway, a hero. I've been to Arctic four times now. The first year as mascot, the next year in the rookie contest and then the last two years I've been in the main contest. Terje is a nice guy.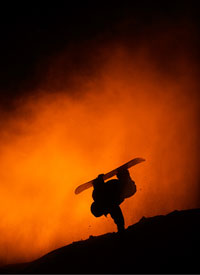 Would you say you are close?
No. I've met him a bunch of times but its not like...close.
Your brother Frode is a well-known dude in snowboarding—has he had a big influence on you as a rider?
Yeah, he's helped me a lot. He bought me my first snowboard for Christmas and made me start snowboarding. I think it's really sick. I'm lucky. Plus he shoots pictures for me and that helps too. He's a great brother. He's way old though. Ha!
Is snowboarding the only thing you ever wanted to do?
Not from the beginning as a little kid. A year after I got my first board I started to get really focused. That's when I started snowboarding for real. The first year was just a couple of times. So I was eight when I got my snowboard and nine when I started getting serious.
So it only took you one year to know you could go after a life in snowboarding?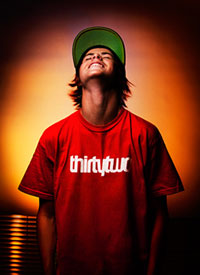 Yeah. But the first year didn't even really count because I only snowboarded a few times. I actually got bored of it. But the second year I started going a lot more and it started happening. It's just perfect. In snowboarding you get to hang out with your friends and have fun. It's perfect.
How do you think you've progressed so quickly? Do you have any fear?
I don't know. In Norway you don't have coaches around all the time and stuff like that. I just learned riding with my friends. I have a couple of friends that I've been riding with for a long time and we push each other when we're just cruising around the hill. I think that's the best way.
Which friends?
Alex Ostereng and Simen Neraker. This year I'm not riding with them as much because they are older than me and are in snowboard school now. But two years ago I was riding with those guys all day, every day. All the time, it was sick.
How do you feel about the Olympics? You know Terje isn't really feeling them.
I'm thinking about it, about trying it but we'll see. It's not super important to me but it would be for sure sick to go there though. It's a big thing and I think it would be sick to be there so young. It's got to be good experience. I mean I want to go to the Olympics and to the X Games for sure but riding around snowboarding with friends all year is the most sick.
What else are you doing, are you filming?
I'm filming with this Norwegian guy, Factor Films and I'm also going to try to film something with the Oakley TV show. I've had two film parts with Factor Films," Up In The Sky" and "Notes." I haven't done that much filming because I do contests and school but I'm stoked about my parts.
When you are at contests, how much do you plan beforehand?
Sometimes I think about runs I can do. But most of the time when I do that I have to completely change my run because the jumps are different. Sometimes when I see the course I think about a run I want to do but once I've tried it I have to change because of the speed or the jumps. I want to do backside nines and cab tens in my run but I can't do it a lot of the time because of speed ya' know?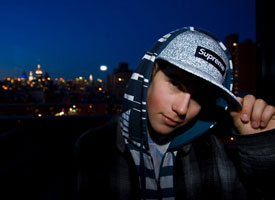 You hit the US Open for the first time this year, what did you think?
The US Open was sick, a good pipe and good jumps and yeah! I was real stoked to see Mikkel Bang, he's such a sick snowboarder with a sick style but he was injured. Danny Kass, he won the pipe, that was amazing, Peetu Pironiin was riding sick and Scotty Lago yeah!
Is it weird to think that in only a couple years, one or two, you'll be at the level of riding that they are at?
That would be sick. It's a dream. I want to be that good but we'll see, we'll try.
Any last thing you want to say to everyone?
Yeah! Ride snowboards and have fun!