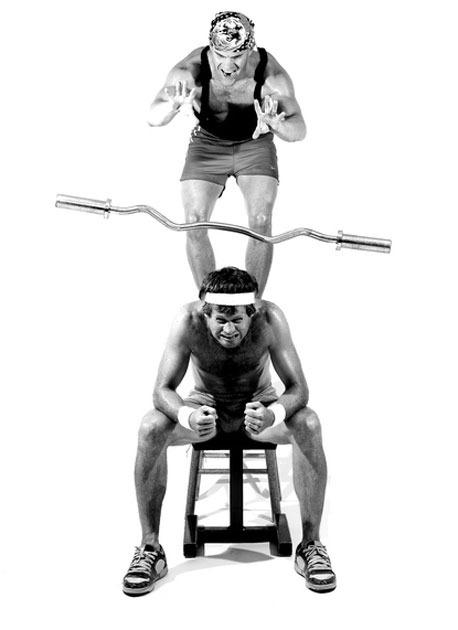 "May you live in interesting times."—anonymous
Shane McConkey lived in interesting times in part because he single-handedly made them more interesting. One of the chief catalysts behind the most transformative era in the history of skiing—a sort of "Big Bang" event that splintered the sport in order to remake it as we know it today, as "freeskiing"—McConkey left his indelible signature at every step along the way. And that's why today the skiing world continues to mourn McConkey's death. Outpourings of grief and love abound on the Internet, along with stirring tributes. Notables include
K2's tribute gallery
,
Freeze's tribute gallery
and a multitude of threads on the
TGR forum
(and every other ski forum for that matter). Meanwhile, the official
Shane McConkey Memorial Website
now features 55 pages and counting of remembrances and prayers for Shane's wife and daughter, Sherry and Ayla, while also serving as a clearing house for all of the above, including the latest information on Sunday's planned memorial service in Squaw. It seems appropriate then to empty our own McConkey vault, including a never-published interview I did with Shane in September 2006 and some Winter X Games footage from 1999 (Shane won silver in skiercross that year).
What's in a name—why freeskiing?
"Back in the mid-90s, there were all these extreme skiing competitions; well, not a whole bunch, but several, and they were gaining popularity with diehard skiers. But nobody ever liked the term 'extreme skiing.' It was kind of retarded;
extreme
[complete with nasal intonation]. But the term 'freeskiing' was used by racers and competitors, when they were out doing their thing: 'We're freesking. We're not racing, we're just out free riding.'" "So all of us would laugh at the term 'extreme skiing.' But it was the term being used, so we decided to call it 'freeskiing,' and I spearheaded that. Because that's what it was all about—freeriding, doing it your own way, showing your own creativity whether it's in a competition or just out by yourself."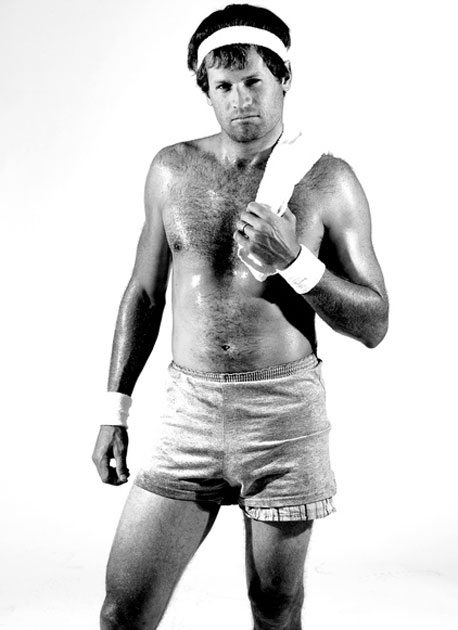 But some of it is extreme, no?
"Extreme skiing is one specific type of skiing and what we were doing in the mid-90s, and while it was close somtimes, it wasn't extreme skiing where, you fall, you die... super steep, super dangerous. It's a different aspect of it. We were doing a few sections of that, maybe, but we were also skiing fast, jumping off cliffs and doing a little steep and sketchy stuff. ... So that's why the term went away."
Snowboarders love to take credit for skiing's rebirth. Thoughts on that?
"People do like to point to snowboarding as a sport that influenced skiing. And I have to say that's the case, but snowboarding borrowed everything from surfing and skateboarding and the board-sports movement—as well as skiing. So, yeah, snowboarding definitely influenced skiing, because it helped show the industry what way we should go in to help promote a fun free-form direction for our sport."
Everybody loves fat skis now. But that wasn't always the case—what triggered the perception shift?
"That technology came because of snowboarding's influence as well. Around '96 is when I first figured it out. Personally, I remember being in Valdez in '95 and watching a ski movie on a TV screen in a bar, and it was a bar that all these snowboarders were at. And we're watching this guy making hop turns, and a snowboarder stands up and goes, 'Gawd, open it up man! Let it go!' And that's what turned me onto the surface area of a ski, and then trying to figure out lines like snowboarders were doing at the time."
"So I started skiing on a Volant Chub—90 millimeters at the waist—which was a fat ski back then. They'd been around but they were always considered crutches, old-guy skis. But I figured out you could straight-line, make super-G turns and just go much faster... And in '97 everybody else got on the program and that's when fat skis got really popular. It was the very beginning of our realization of what you could do with a bigger surface area." About the same time as the rise of new-school jibbing, right? "Back in '95 we were all calling for skiers to start doing more new-schooly type tricks. And when, in '98, those guys—JP Auclair, JF Cusson, Vincent Dorian, Shane Szocs and Mike Douglas—of the New Canadian Air Force started popularizing switch and then the advent of the twin-tip ski... We never even thought of it, even though it was so obvious. We just never thought it was possible."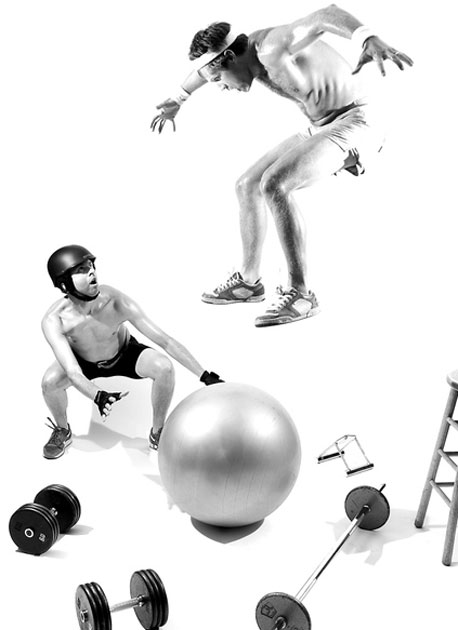 The 'Big Bang' for skiing then? "If you start ten years ago until now—fat skis, twin tips, the development of the whole freeride movement and styles changing dramatically—in 20 or 30 years we're going to look back and say that period, '95 to '05, was a really dramatic change for the better, and how lucky we were to be there when it was happening." "A lot of stuff happened over those ten years and it splintered off into a bunch of different directions, and it's pretty cool. There's a lot of different things you can do on skis now." So snowboarding won't be taking over the world as some predicted? "Not a lot of people realize but people now are switching back to skiing—from snowboarding. It's happening. There's so many young kids doing it. Snowboarding used to be for rebels, the people who wanted to do it their own way; it was cool. But now all these young kids who came up snowboarding—rich kids, mostly—well, now it seems like anybody can do it. It's not punk anymore. Now they're like, 'I think I'll try skiing.'" "It's kind of like how white guys always steal the latest handshakes from the black guys, and the black guys have to keep changing it to keep it fresh." "Just a couple of years ago people were talking about how snowboarding was going to take over, how skiing was going to go away. But that's not going to happen, not now." The Pontoon—dish? "It's 160-130-120 [mm] and there's about 80 pairs out as of last year for dealers and VIPs. It's got a three-stage tip and tail rocker, like a surfboard, water skis and wakeboards. In a nutshell, we think of powder as more closely related to a liquid than a solid, so we should have a ski that works more like a water sports tool." "We've sold three times more than what we thought, but we're not making a sh--load of money because it's a speciality tool. But because the technology works so well and because K2 knows how to market their products, we've sold like 1,600 of these things for this winter coming up."

"It's kind of like how white guys always steal the latest handshakes from the black guys, and the black guys have to keep changing it to keep it fresh."
--Shane McConkey, September, 2006

And the Spatula? "We rolled the dice on that shape that I kind of drew on a napkin. And after skiing on that for three years, the Pontoon is what we came up with." Rewarding to design the skis you're riding? "That's the best part of the whole thing, being able to do that. Not too many people get to build their own skis. As a pro skier you can give your advice, but you're not in there saying, 'Let's make this f---ing wacky new shape that I totally know will work.' That doesn't happen very often." "But I've always been interested in powder ski design ever since I discovered the Volant Chub and fat skis in general, and I played a big part in convincing the industry to get on fatter skis, and I've always stayed interested in that, and it took several years to get that Spatula built, and we've been working on it ever since..." What's next? "That's the million dollar question—what's next? If you talk to kids, it's style, style, style and that will change a lot of the tricks. But technology, if we have a huge break-through there, that could change the whole sport. What if somebody invents shock absorbers and we could stick 50-foot cliffs on sheer ice? That would change some things. But who knows? As far as top-level pros, I think you're going to see a lot of more well-rounded skills, and maybe halfpipe might get into the Olympics—skiercross is going there already—and halfpipe skiers will seperate themselves even more from slopestyle skiers. Movie stars will be going bigger and bigger and bigger. Aw, no idea."