Yes, I know that the Tampa coverage, at this point, is a little tired, but, dude, this was my first year. From the rumored pursuits of Antwuan (I didn't see anything myself), to the sh*tty tats, to the complicit young women of the professional-skateboard-seeking variety, whose beauty will soon be whisked away like they were at the end of the night (over and over again; side note: God bless them for their sacrifice)—it was all so new to me.



Like a good journalist, I even covered the moat race, which makes me one of the busters that didn't catch this. Damn it! Oh well, I am grateful for the experience and the scratchy throat that I have carried home with me due to intermittent social cigarrettes and a nearly one to one bar to contest ratio. Here are a few more photos that I took that bring back the memories and show the very slow learning curve I have been struggling through with my nice camera.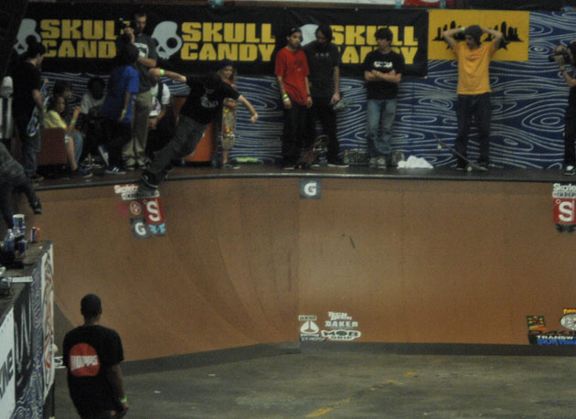 If you're over it, check out Burnout on the Couch, techno Flared, this Cle bonus. Or, read a book or something.—Josh Brooks

If you are still interested, check more pictures here.