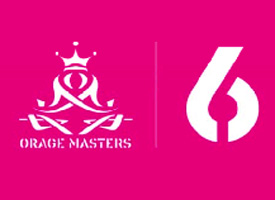 Unofficially dubbed the Anti-Comp for its party scene induced on hill slopestyle atmosphere, the Orage Masters has become the favorite event amongst the world's top skiers, their sponsors, industry media and spectators alike.
The Masters is a slopestyle event unlike any other, it's a celebration of the new ski lifestyle and the athletes who have dedicated themselves to the progression of our sport and the ultimate way to cap of each seasons event calendar.
Aside from its costume clad competitors the Orage Masters is in a league of its own having been featured on Freeskier Magazine's "top events of the season" list for the past five years, 2009 marks year 6 of the Orage Masters now hosted at Whistler's famed Telus World Ski and Snowboard Festival.
The Orage Masters, aka the Anti Comp is back once again the April 19, 2009.
Stay tuned to oragemasters.com for all the info leading up to this years event.