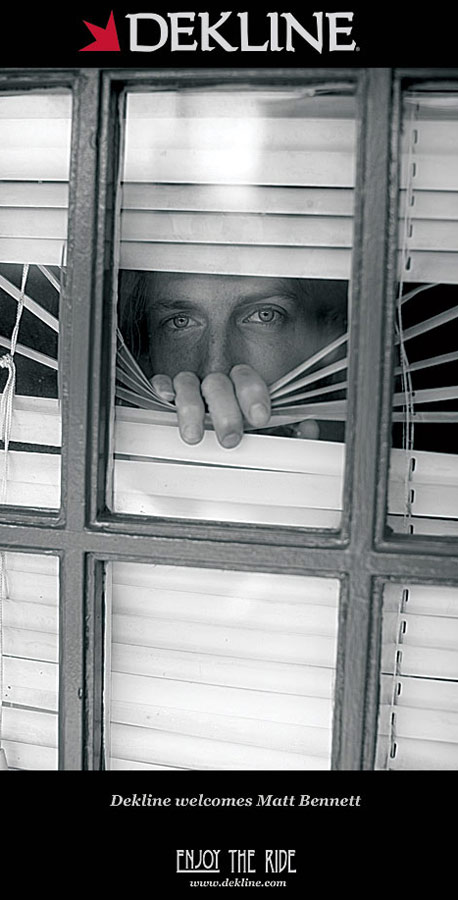 If you haven't ever talked to Matt Bennett, the closest example of the what he sounds like is that dude in Dazed and Confused that Matthew McConaughey plays.

I mean, all the stories of him being the chillest dude and seeming baked are pretty much true, it seems, which is why it's sick he's on the steadily increasing Dekline team. Here are a few questions with Matt about his switch and starting something new. —Josh Brooks
You're full on Dekline now with Diego and Austin. Can you already see a difference being on a team with friends and teammates?
Ahhhh, a little bit. I haven't gone on a trip yet, though, so I don't really know. But, yeahhhhh, a little bit.
How long were you without a sponsor?
For what? A shoe sponsor? Ah, I kind a just switched over night.
Was it weird splitting with Fallen?
I had a lot of friends on Fallen, but I just wanted to be part of a new team—Dekline's new team. It sounds good.
In one word how does it feel to be on Dekline?
On what?
On Dekline.
Hyyyyyyyypppped.